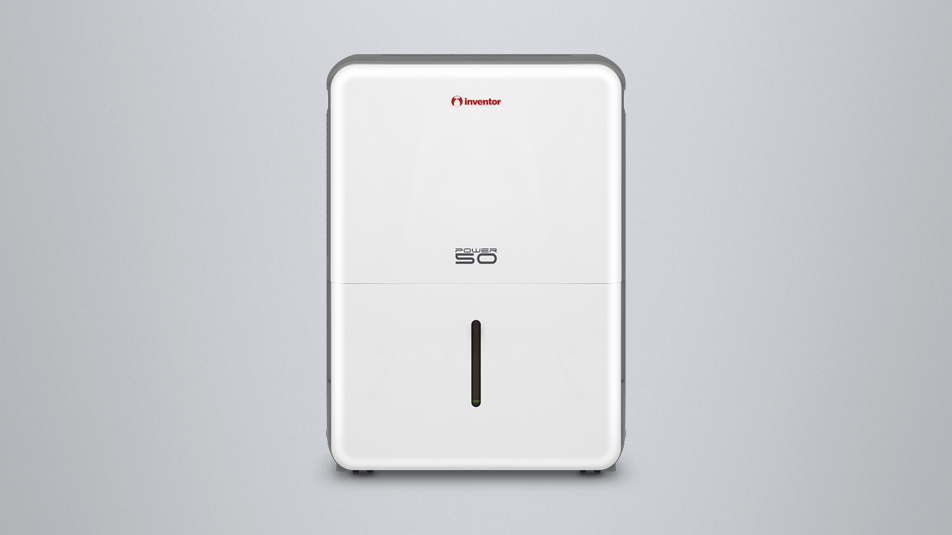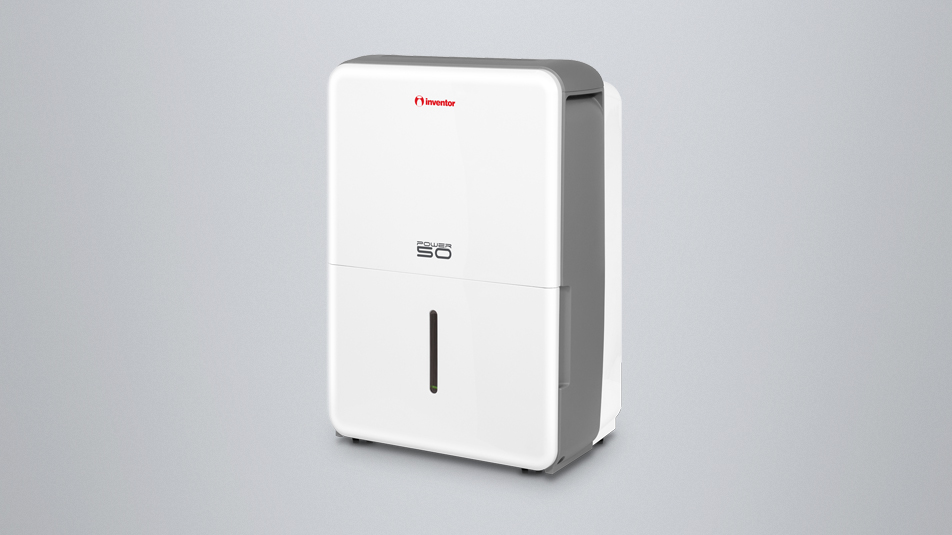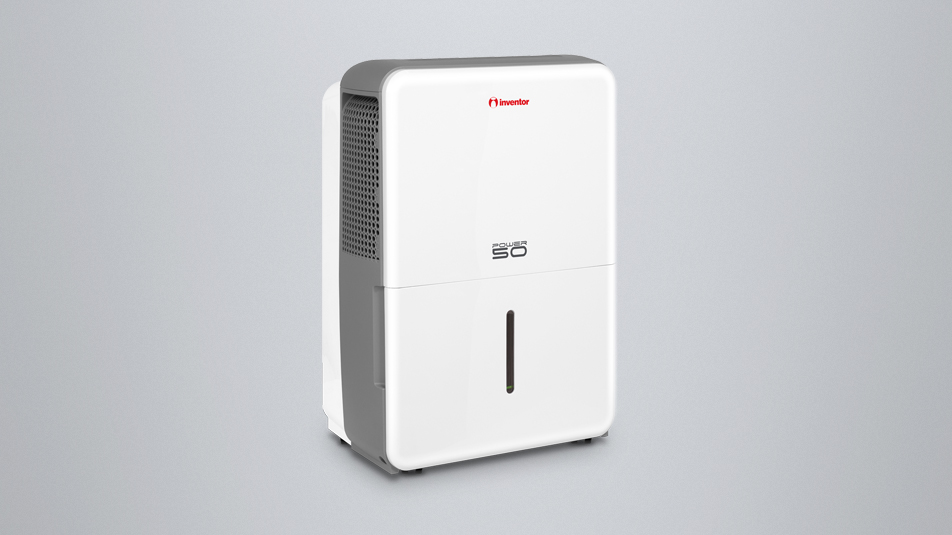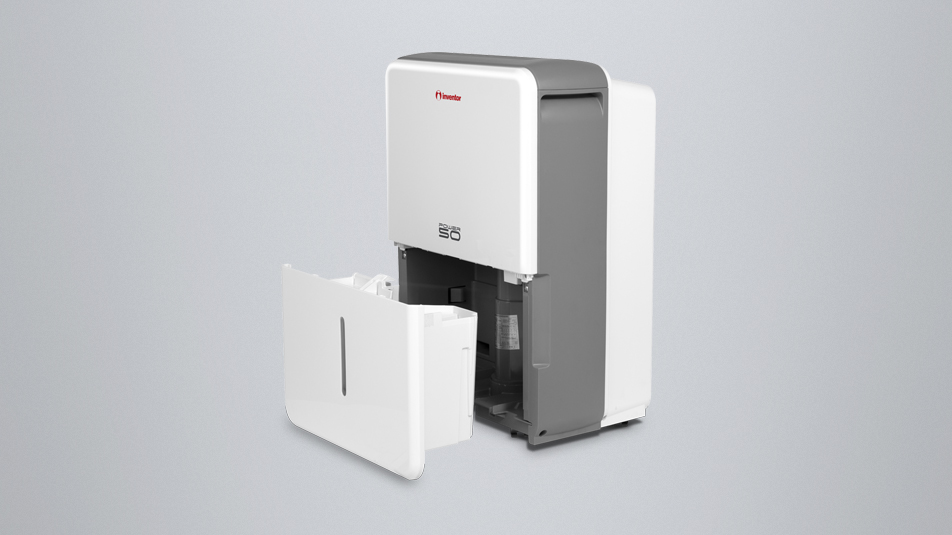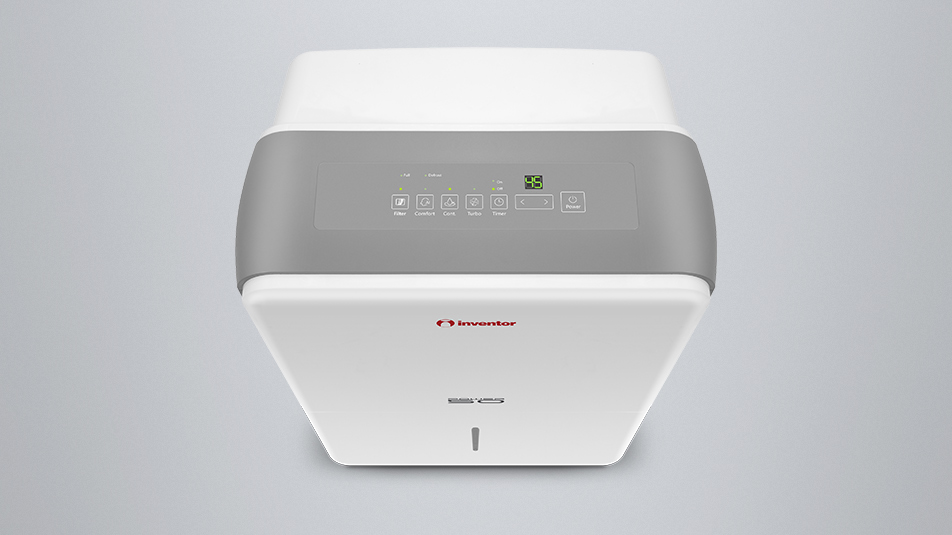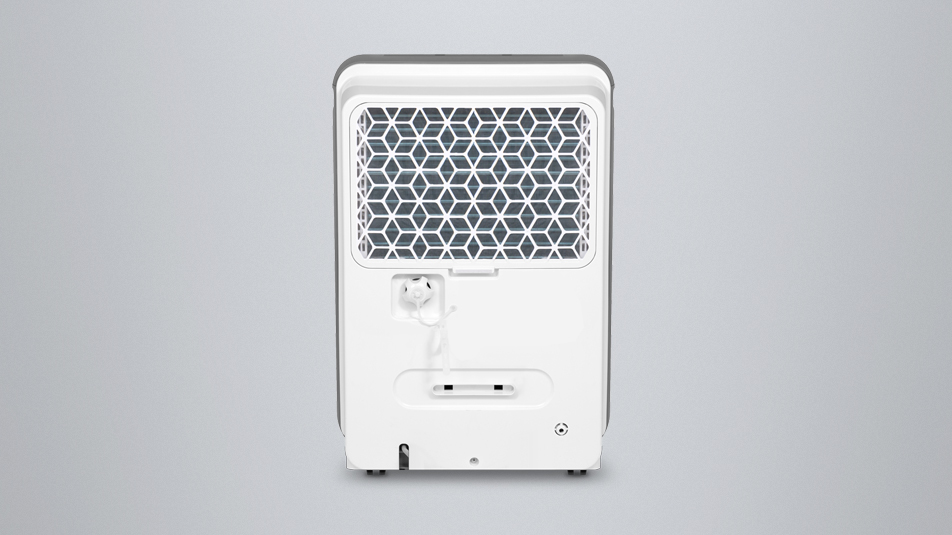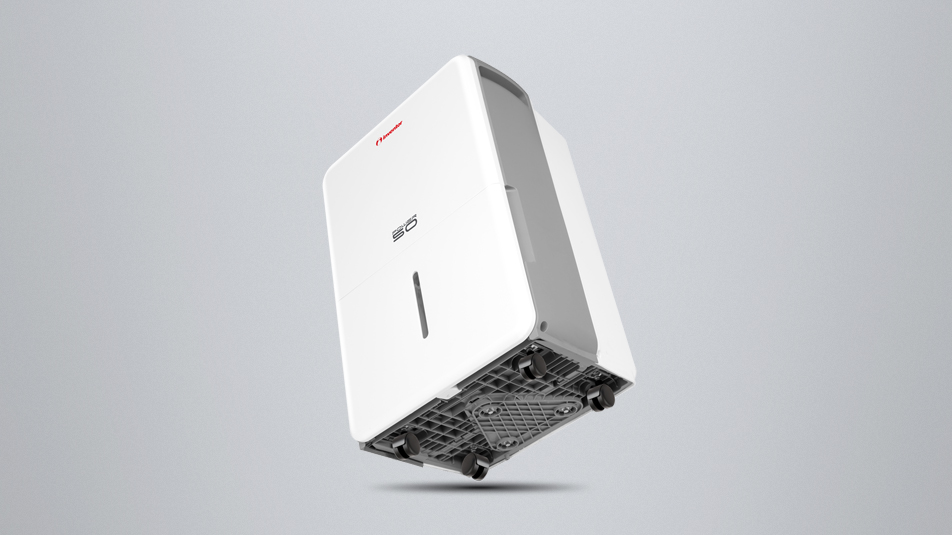 Power dehumidifier for the most demanding users!
Quickly reduce moisture, in rooms where it is dramatically increased with Turbo mode
Save energy and money, with the Smart Dehumidification Mode
Protect the dehumidifier by keeping filters clean, thanks to the filter-cleaning reminder function
Forget about the continuous emptying of the water tank, thanks to the continuous drainage
Technical Specifications
PWR-50L

Dehumidifying Capacity

50

L / 24 hours

Power Consumption
(26.7℃ 60%RH) 550

W

Noise Level

51

db(A)

Air Output

345 / 320

m³ / h

Water Tank

6

L

Dimensions
(WxDxH) 392 × 282 × 616

mm

Net Weight

19.8

kg

Refrigerant

R290
Room Temperature

from 5 to 35

℃
Benefits
Casters for easy mobility
Relocate your dehumidifier wherever and whenever needed. The integrated casters, allow full mobility and the unit may be easily moved and positioned where necessary, for optimal results.
24- hour Timer
With the 24- hour timer you can schedule precisely the operational period of your dehumidifier and avoid the needless use when you not at home.
Continuous Dehumidification
Benefit from the operation of continuous dehumidification, for immediate results where it is necessary. With continuous dehumidification the device acts as a catalyst in conditions of high demand, such as drying clothes or flooded rooms, eliminating moisture quickly and effectively.
Overflow protection
Enjoy the safe operation of your dehumidifier thanks to the special equipment for protection from overflow. When the water tank is full, the dehumidifier automatically switches off and the indication Full illuminates, so as to inform you that you must empty the water tank, preventing any leakage.
All you need to know about dehumidifiers
More
Full water tank warning sound
Smart Defrosting
Ensure maximum performance of the dehumidifier throughout its operation, thanks to the smart defrosting function. In case of ice formation, the compressor will automatically stop working and the fan will continue its operation until it is completely removed.
Dehumidification from 5°C
Tank with water level indication
Media Library of Power PWR-50L
User's Manual - High Resolution Photos - Technical Specifications
All you need to know about
Register now using your e-mail and get all the latest news in the world of air conditioning and more …