Become an Inventor Partner
Specs
MODEL

APSI - 09 / APSO - 09
9,000

Cooling Capacity

2.64

kWatt

9,600

Heating Capacity

2.81

kWatt
EER

3.22

W / W

COP

3.61

W / W

Energy Class

A / A

Voltage / Frequency / Phase

230 / 50 / 1

V / Hz / Ph

Current Input-Cooling

4.60

A

Current Input-Heating

5.10

A

Power Input-Cooling

821

W

Power Input-Heating

779

W

Air Flow Volume (Hi / Med / Low)

400

m³ / h

Noise Level-Indoor Unit

37

(db(A))

Noise Level-Outdoor Unit

50

(db(A))

Compressor Type

ROTARY

Liquid line / Gas line

1 / 4" / 3 / 8"

Dimensions -Indoor Unit WxDxH

730 × 255 × 174

mm

Dimensions - Outdoor Unit WxDxH

785 × 540 × 320

mm

Net Weight Indoor / Outdoor

8 / 31

kg

Refrigerant

R410A / 760g

Operation Temperature Range-Cooling

18~43

ͦC

Operation Temperature Range-Heating

-7~24

ͦC

Loading Quantities per 20' / 40'HC

116 / 280
MODEL

A1PSI - 12 / A1PSO - 12
11,000

Cooling Capacity

3.22

kWatt

11,997

Heating Capacity

3.52

kWatt
EER

3.21

W / W

COP

3.62

W / W

Energy Class

A / A

Voltage / Frequency / Phase

230 / 50 / 1

V / Hz / Ph

Current Input-Cooling

6.30

A

Current Input-Heating

6.10

A

Power Input-Cooling

1,004

W

Power Input-Heating

973

W

Air Flow Volume (Hi / Med / Low)

550

m³ / h

Noise Level-Indoor Unit

38

(db(A))

Noise Level-Outdoor Unit

52

(db(A))

Compressor Type

ROTARY

Liquid line / Gas line

1 / 4" / 1 / 2"

Dimensions -Indoor Unit WxDxH

790 × 265 × 177

mm

Dimensions - Outdoor Unit WxDxH

798 × 540 × 320

mm

Net Weight Indoor / Outdoor

9 / 35

kg

Refrigerant

R410A / 840g

Operation Temperature Range-Cooling

18~43

ͦC

Operation Temperature Range-Heating

-7~24

ͦC

Loading Quantities per 20' / 40'HC

110 / 269
MODEL

APSI - 18 / APSO - 18
16,036

Cooling Capacity

4.70

kWatt

16,720

Heating Capacity

4.90

kWatt
EER

3.22

W / W

COP

3.43

W / W

Energy Class

A / B

Voltage / Frequency / Phase

230 / 50 / 1

V / Hz / Ph

Current Input-Cooling

10.00

A

Current Input-Heating

10.00

A

Power Input-Cooling

1,460

W

Power Input-Heating

1,430

W

Air Flow Volume (Hi / Med / Low)

850

m³ / h

Noise Level-Indoor Unit

45

(db(A))

Noise Level-Outdoor Unit

55

(db(A))

Compressor Type

ROTARY

Liquid line / Gas line

1 / 4" / 1 / 2"

Dimensions -Indoor Unit WxDxH

940 × 298 × 200

mm

Dimensions - Outdoor Unit WxDxH

848 × 540 × 320

mm

Net Weight Indoor / Outdoor

10 / 40

kg

Refrigerant

R410A / 1.150g

Operation Temperature Range-Cooling

18~43

ͦC

Operation Temperature Range-Heating

-7~24

ͦC

Loading Quantities per 20' / 40'HC

87 / 210
MODEL

A1PSI - 24 / A1PSO - 24
21,000

Cooling Capacity

6.15

kWatt

22,178

Heating Capacity

6.50

kWatt
EER

3.24

W / W

COP

3.42

W / W

Energy Class

A / A

Voltage / Frequency / Phase

230 / 50 / 1

V / Hz / Ph

Current Input-Cooling

11.30

A

Current Input-Heating

11.70

A

Power Input-Cooling

1,900

W

Power Input-Heating

1,900

W

Air Flow Volume (Hi / Med / Low)

850

m³ / h

Noise Level-Indoor Unit

44

(db(A))

Noise Level-Outdoor Unit

56

(db(A))

Compressor Type

ROTARY

Liquid line / Gas line

1 / 4" / 1 / 2"

Dimensions -Indoor Unit WxDxH

940 × 298 × 200

mm

Dimensions - Outdoor Unit WxDxH

913 × 680 × 378

mm

Net Weight Indoor / Outdoor

13 / 46

kg

Refrigerant

R410A / 1.450g

Operation Temperature Range-Cooling

18~43

ͦC

Operation Temperature Range-Heating

-7~24

ͦC

Loading Quantities per 20' / 40'HC

64 / 154
Benefits
Turbo Stand
Deze functie geeft tijdelijk een boost in het koel- en verwarmvermogen om de kamer snel af te koelen of op te warmen.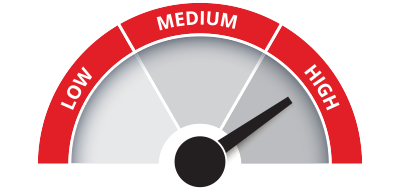 24-uurs timer
Stel de unit in om automatisch te starten en stoppen binnen een periode van 24 uur.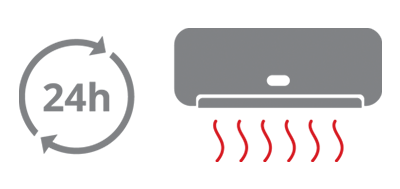 Automatische Fout Diagnose
Zodra zich een abnormale werking voordoet of onderdelen falen, zal de unit automatisch uitgeschakeld worden om het systeem te beschermen. Ondertussen zal er een beschermings- of errorcode aangegeven zodat er snel kan worden vastgesteld wat de oorzaak is.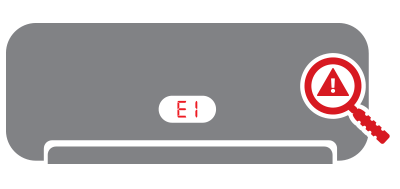 Automatisch herstarten
Wanneer de airconditioner stopt als gevolg van een stroomstoring zal de airconditioner automatisch herstarten en de oorspronkelijke instellingen worden hervat nadat de elektrische voeding is hersteld.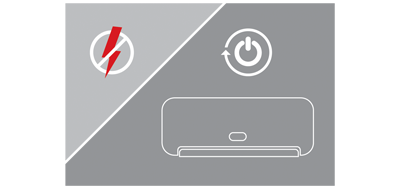 More
Automatic Operation
After setting the desired temperature, the unit will automatically adjust its operation in order to keep stable the temperature you have set
Automatisch Uitblaasrooster
Verdeelt koele en warme lucht over een maximale oppervlakte door de horizontale lamellen automatisch in de optimale stand te zetten.
Twee zijden condensafvoer
Zowel de linker- als rechterkant van de binnenunit hebben een aansluiting voor condenswater afvoer voor flexibele installatie.
Anti-koude lucht functie
De ventilatorsnelheid wordt automatisch geregeld van de laagste stand tot de ingestelde stand in verhouding met de verdampingstemperatuur zodra de unit begint met het verwarmingsprogramma.
All you need to know about
Register now using your e-mail and get all the latest news in the world of air conditioning and more …